Brazilian Jiu-Jitsu is a martial art, combat sport, and self-defense program all rolled into one. Grappling and ground fighting are the focus of this program. Brazilian Jiu-Jitsu emphasizes taking an opponent to the ground and utilizing ground fighting techniques and submission holds involving joint-locks and chokeholds also found in numerous other arts with or without ground fighting emphasis. The premise is that most of the advantage of a larger, stronger opponent comes from superior reach and more powerful strikes, both of which are somewhat negated when grappling on the ground.​The health benefits of our BJJ classes can only be viewed as positive influences in your life. They include weight loss, increased cardio strength, increased muscle mass, flexibility, self confidence, and stress reduction, to name a few.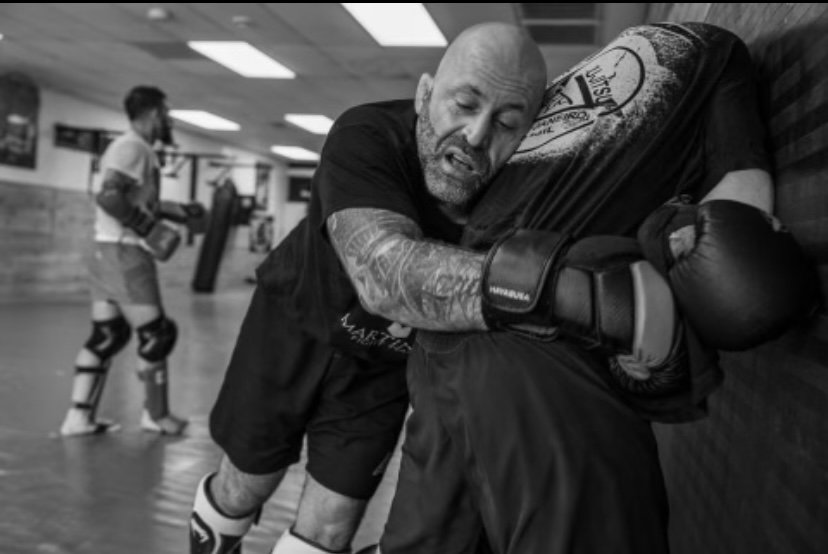 Third degree Black Belt | active grappling competitor | former pro MMA fighter | successful MMA coach
William Martinez Jr. is a third degree Black Belt in Brazilian Jiu-Jitsu.
Will was awarded his Black Belt on October 27, 2012 by Master Carlos Machado, at the 5 Brothers Camp 2012 (Rigan, Roger, Carlos, John, and Jean Jacques Machado) in Dallas, Texas.
Will had a successfull professional MMA career, with a record of 13-3-1, including five wins in Bellator. His MMA training began in 2007 with Philadelphia Fight Factory. He has trained side by side with great fighters such as Steve Haigh, Zack Makovsky, Steve McCabe, Eddie Alvarez, Tara Larosa and Phil and Rick Migliarese, Tim Carpenter, Tim Hart, Daniel Tavares, and Ryan Hall to name a few.
He currently coaches a successful group of professional MMA fighters including athletes in UFC, Combate, CFFC and Art of War. He is one of the best and most winning MMA coaches in the region.
Will is an active competitor in grappling super fights and tournaments in both Gi and no Gi. Facing off against some of the best, including David Bass, Seth Smith, Andy Main, Bill Algeo, and Jimmy Morrison.
In early 2011, Will opened his school, Martinez Brazilian Jiu-Jitsu in Philadelphia, where his BJJ, MMA, and Muay Thai programs quickly grew. Now, his kids and teens program is the largest in the area. Don't miss the opportunity to train with some of the best!